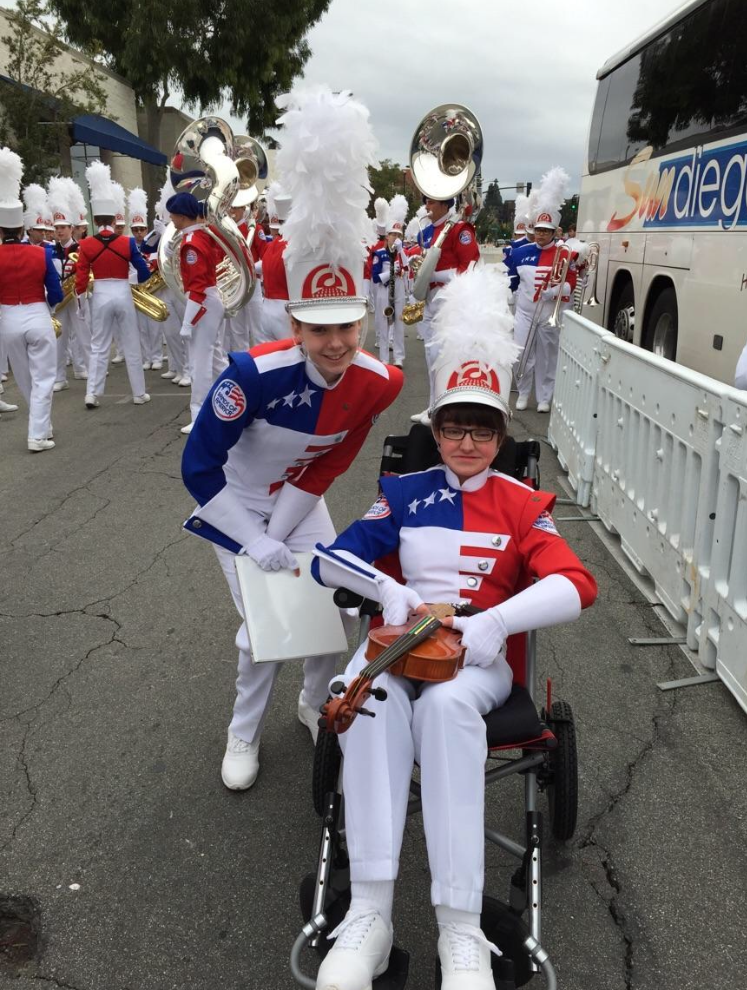 09 Jan

Abby & Maggie Love March in 2017 Rose Parade

One year ago, Eagle & Fein, P.C. shared that the daughters, Abby and Maggie, of Bill and Sam Love, long-time clients and friends of Brian A. Eagle, were chosen to perform with United Sound, Inc. at the 128th Rose Parade. One week ago, on January 2, 2017 at 11:00 a.m., Abby and Maggie finally got to march in the parade, which took place in Pasadena, California.

United Sound, Inc. is a 501(c)3 nonprofit corporation, whose mission is to create musical performance experiences for students with special needs. Utilizing a peer mentoring structure, new musicians (students with intellectual or developmental disabilities) are taught by their peer mentors to play the instruments of their choice at a personally modified level. Students then join the full band or orchestra to perform in concert with their peers. Abby, who played the violin, acted as a new musician and Maggie as a peer mentor.

Eagle & Fein, P.C. proudly contributed to Abby and Maggie's opportunity and their goal to raise $5,000 for United Sound. To learn  more about United Sound please visit http://www.unitedsound.org/.

Congratulations, Abby and Maggie!