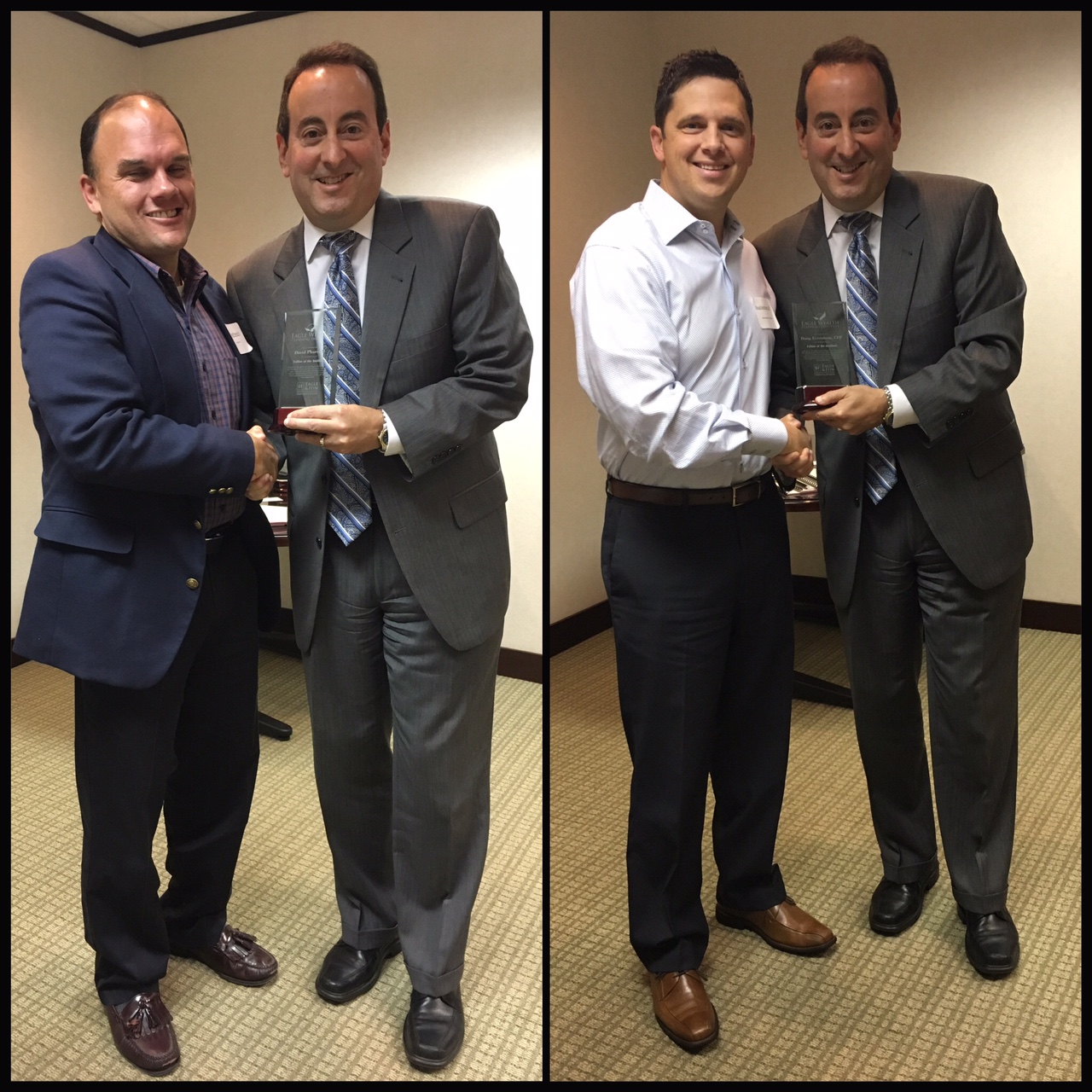 16 Nov

Eagle Wealth Planning Institute Inducts New Fellows

On Tuesday, November 8th, 2016, the Eagle Wealth Planning Institute hosted its fourth and final seminar of the year, Helping Your Clients Plan for Disability, and also inducted two new fellows into the institute. We are excited to welcome Doug Evernham, CFP and David Phares II as fellows of the institute. This designation is given to those who have attended all four sessions of the series. Upon graduation from the series, they become fellows and are then given the opportunity to attend our exclusive, by invitation only, Eagle Wealth Planning Institute Fellowship Roundtable bi-annual events.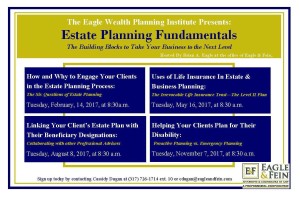 We are proud to announce the dates of next year's Eagle Wealth Planning Institute series. If you are already invited to the series, be sure to mark your calendars. Early RSVP's are welcome. If you are interested in attending the Eagle Wealth Planning Institute, Brian Eagle welcomes the opportunity to meet with you to share more information about the series. RSVP by contacting Cassidy Dugan at (317)726-1714 or at cdugan@eagleandfein.com.