13 Nov

Patrick Daniels and Keith Waterman Fellows of Eagle Institute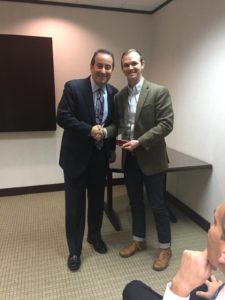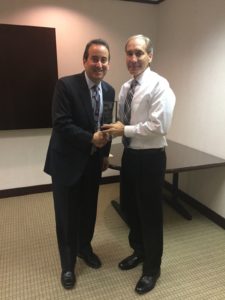 On Tuesday, November 7th, 2017, the Eagle Wealth Planning Institute inducted Patrick Daniels and Keith Waterman as fellows into the institute. Patrick and Keith were both presented with an engraved induction award and are each invited to the biannual Eagle Wealth Planning Institute Roundtable events.
Eagle Wealth Planning Institute participants graduate into the Institute after attending all four education workshops presenting by the Institute on either restate planning fundamentals or business succession planning fundamentals.
Patrick and Keith congratulations on your induction into the Institute!
To learn more about the Eagle Wealth Planning Institute visit:  http://eagleandfein.com/professional-advisors/eagle-institute/