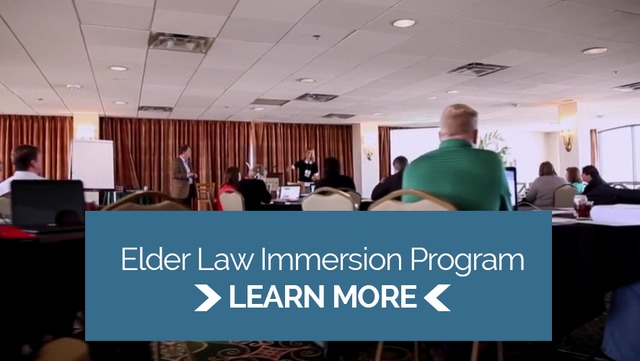 17 Feb

Philip A. Gordon to Attend ElderCounsel Immersion Camp

Eagle & Fein, P.C.'s newest associate attorney, Philip A. Gordon, will attend the upcoming ElderCounsel Immersion Camp. The camp will be held Wednesday, February 22, 2017 – Friday, February 24, 2017 in Las Vegas, NV.

During this intensive camp, Philip will learn the in depth rules of elder law and how they relate to Medicaid planning, work with case histories, and learn strategies that he can implement to better accomplish our mission of providing gold standard service to our clients.

The Immersion Camp has become such a valuable tool for elder law attorneys, that this year's camp is completely sold out.

For more information about ElderCounsel and the Immersion Camp, please visit www.eldercounsel.com.