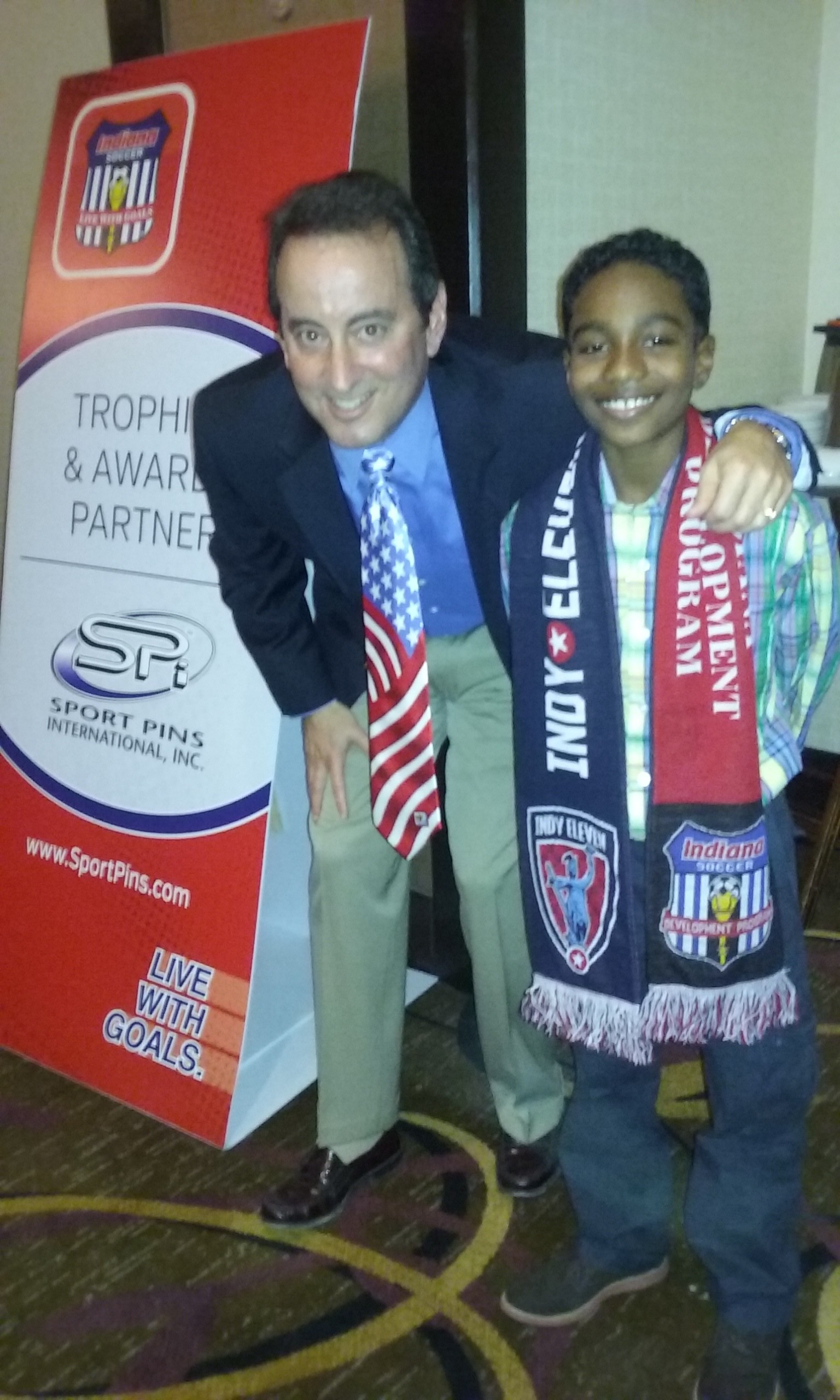 26 Feb

Xavier Awarded Indiana ODP Spirit Award

Brian A. Eagle, J.D., founder of Eagle & Fein, P.C. and long-time soccer coach for the Indiana Soccer Olympic Development Program, is proud to share that Xavier, one of his current players, was awarded the Indiana ODP Spirit Award at the recent Indiana Soccer Awards Gala, which celebrates Indiana soccer excellence.

In being selected for the award, Joy Carter, lead administrator of the ODP program shared the following regarding Xavier.

The Indiana ODP Spirit Award honors the memory of three Indiana Soccer ODP players whose lives were cut short – Carley Dickard, Allison Lardin, and Chris Akunda. Each were accomplished players who loved the game of soccer. Carley, Allison, and Chris taught us strength, courage, and spirit and each left an impression not only on the soccer community, but on all who crossed paths with them. The ODP Spirit Award is given to junior players who embody these qualities. 

Xavier is part of the boys 2004 state pool. This is his second year in the program after training last year in the 2003 state pool. Xavier arrives with a smile on his face every time he comes to training. He works hard and is very gracious and humble. Brian Eagle, his coach, stated, "As I look back now on the brief time that I knew Chris Akunda, Chris's spirit and joy for the game is a lot like Xavier's. For Xavier, Spirit and Soccer go together just like they did for Chris."

 Congratulations Xavier! Well deserved!